Welcome to Waverly Animal Clinic,
your veterinarian in Waverly.
Call us today at 931-296-4900 !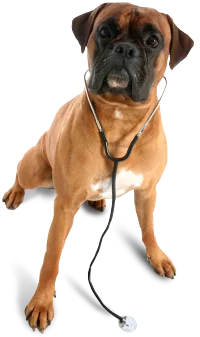 Dr. Jessica Peek and co-owner Dr. Abigail Moore, & associates Dr. Allyson Branch, & Dr. Rachel Foor welcome you to Waverly Animal Clinic. We are committed to your pet's health and well being.
The doctors and staff at Waverly Animal Clinic have provided Waverly compassionate veterinary care and pet services year after year, making us the animal clinic of choice for pet owners in and around Humphreys County, Tennessee. Read our petsimonials and pet memorial page to meet some of our beloved animal friends.
Waverly Animal Clinic is a full-service animal hospital for both large and small animals whose mission is to provide the highest standard of veterinary care. Our staff is passionate about veterinary medicine and are extremely well trained. We strive to provide professional, affordable, and advanced veterinary services. At Waverly Animal Clinic, you will walk into a welcoming and friendly environment every visit.
We offer grooming services Monday-Friday, please call us for an appointment.
Waverly Animal Clinic provides after hours emergency care to our current patients both large and small animals. We provide medical, surgical, and dental services. We have an in-house pharmacy, in-house laboratory, and boarding facilities. Our large animal hospital is equipped with a hydraulic cattle chute with foot table and equine stocks. If you are new to our website, please browse around to learn about our facility and to read interesting pet articles and watch groundbreaking pet videos. If you have any questions, call 931-296-4900 or email us and we'll promptly get back to you. Our Waverly veterinarian office is very easy to get to -- just check out the map below! We also welcome you to subscribe to our newsletter, which is created especially for Waverly pet owners.
Remember, at Waverly Animal Clinic, your pets are our family!
Dr.Jessica Peek & Dr.Abby Moore
Waverly Animal Clinic | 931-296-4900
618 Clydeton Rd
Waverly, TN 37185