We're pleased to offer the following services at Waverly Animal Clinic: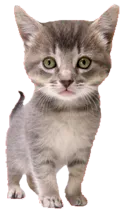 Patients are seen in this order:
1. Emergencies
2. Appointments
Appointments
We prefer to see our patients on an appointment basis. This allows us to get your pet seen as quickly as possible. Our appointment book is computerized which allows us to efficiently make appointments for you and your pet. Our receptionists and team will attempt to accommodate all requests to the best of our ability.
Call (931)296-4900 to schedule an appointment.
Emergency Care
We understand your pets often need emergency care after normal business hours. We have a veterinarian on emergency call 24 hours a day 7 days a week. Emergencies can be things such a snail bait poisoning, hit by car, and birthing difficulties. If you ever feel that your pet needs emergency treatment do not hesitate to call. When you call the clinic after normal business hours you hear a recording with instructions on how to contact the veterinarian on emergency call.
Dogs
Cats
Horses
Cattle
Goats
Sheep
Llamas/Alpacas
Waverly Animal Clinic accepts payment via Cash, Check, MasterCard, Discover, or Visa. So that we can continue to provide you high quality service utilizing the best medical technologies, we request that payment be made at the time services are rendered.
We provide estimates for surgeries and hospitalizations. If you have not received an estimate, you are welcome to request one at any time for your expected charges.